Outdoor places are more treasured than ever. Summer is a fantastic time to clean up outside. Create the ultimate outdoor retreat on a garden, balcony, terrace, rooftop deck, patio, pool or backyard.
In this article we'll explore a range of inventive garden design and storage alternatives, from lovely garden ornaments to fashionable outdoor furniture, sheds, and storage boxes. We inspire and empower you to create an outdoor haven that reflects your taste and meets your needs by balancing beauty and utility.
Let's explore garden decor, outdoor patio furniture, outdoor storage, and sustainable outdoor living together. Let's construct a sanctuary that extends your living place, where you can relax and appreciate nature.
We will also help you find top deals on outdoor products, like a heavy duty shed, outdoor storage box and more. So let's get started to create your dream haven.
Tips in Choosing Garden Decor and Outdoor Storage
Tips to help you choose:
Assess your space:
Before buying decorations or storage shed, check your outside area. Measure the space, analyze its shape, and identify any characteristics or impediments affecting your options.
Determine your style:
Consider the overall theme you'd like to achieve in your garden. This could be contemporary, rustic, minimalist, or eclectic. Your choice of garden decor and outdoor storage should complement and enhance this theme.
Prioritize functionality:
Select effective outdoor storage options. Consider a heavy duty storage shed, benches, and cupboards that can store garden tools like shovels and rakes. For weatherproof storage, select products that are made from galvanized steel.
Storage boxes can store cushions, pool accessories, and smaller garden tools. You can keep outdoor storage boxes on your deck, balcony, or patio.
Budget:
Create a realistic budget for outside design and storage items. This will aid decision-making and reduce your expenditure. Large storage sheds are expensive but it can store most of your items safe. Smaller storage sheds are not too expensive to buy but it store few items.
Consider the materials:
Choose yard decor and outdoor storage made of durable, and low-maintenance materials. Wrought iron, stone, stainless steel, and weather and UV-resistant teak or cedar are popular top material choices.
Your design should fit your outdoor place. Huge things can overwhelm a tiny yard, while small things may look unnoticeable in a vast backyard. Select décor and outdoor storage based on yard size.
Create focal points:
Create focal spots by strategically placing garden ornaments. Use statues, fountains, or huge planters. These focus pieces should capture attention and give your backyard individuality.
Consider Lighting:
Consider lanterns, string lights, or solar-powered lights to create a cozy evening atmosphere. Mesmerizing lighting options will add beauty to your garden deck, patio, balcony, and other outdoor spaces. 
Encourage wildlife:
Adding birdbaths, birdhouses, or feeders to attract birds, butterflies, and other wildlife. This can revitalize your yard and improve the environment.
Be patient and selective:
Select outdoor decor and outdoor storage carefully. Shop around, and compare costs and goods.
Our Top Pick Garden Decor
Here are some of our top pick garden decor in stock at Hardy Garden. These will help you spruce up your outdoor experience.
1. 4 Piece Outdoor Furniture Set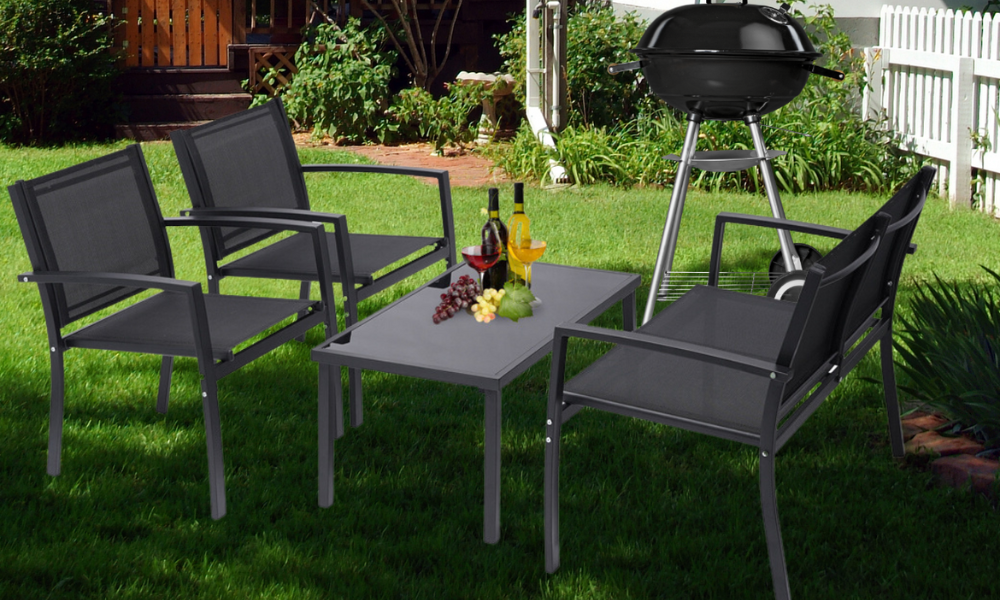 This 4 Piece Outdoor Furniture Set offers the ultimate blend of style, comfort, and durability for your patio, garden, porch, or poolside retreat. 
This furniture seat comes with two chairs and a loveseat for cozying up with a loved one or accommodating additional guests. Add cushions for more cozy outdoor experience. It has an easy-to-clean glass top coffee table, providing extra space and the ideal space for drinks, snacks and more.
2. Outdoor Lights Decoration 10 LED Lights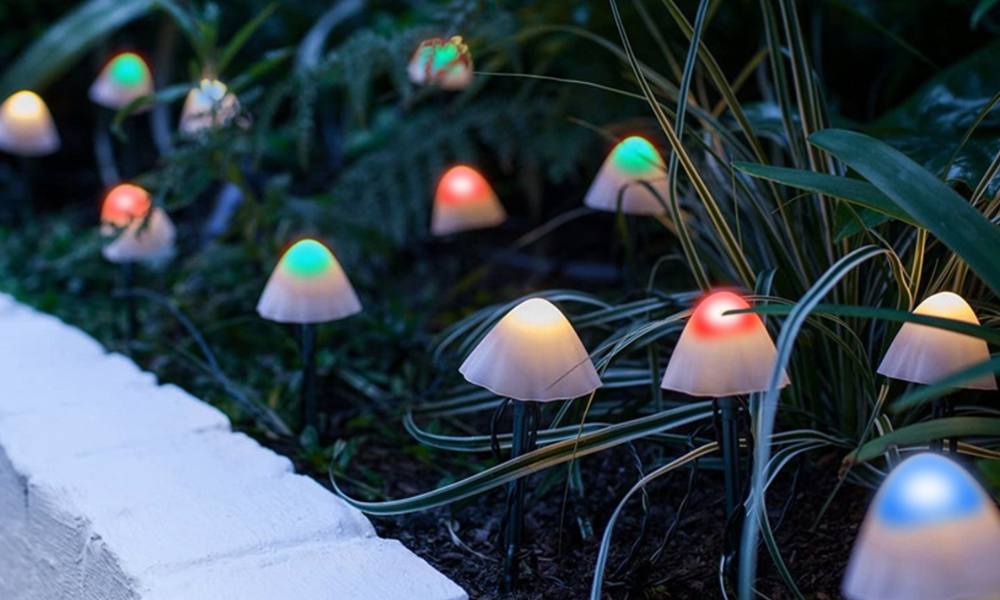 These mesmerizing 10 LED Outdoor Lights decoration will transform your garden, patio, or balcony into a magical oasis with energy-efficient, weather-resistant, and versatile lighting. Experience the joy of captivating ambience and make every night memorable.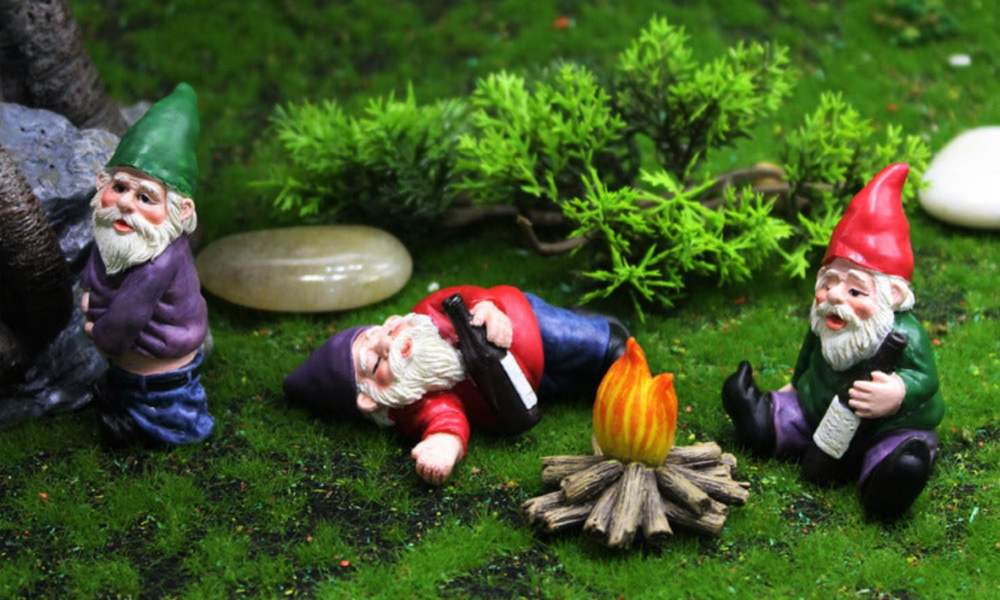 These Drunk Gnomes will add a touch of vintage charm to any garden, lawn, deck or patio! Our 4 pcs drunken gnomes for garden will bring a smile to friends, family, customers, neighbors, or anyone's face. The amazingly detailed and hand-painted design will surely be your garden's eye-catching and unique centerpiece.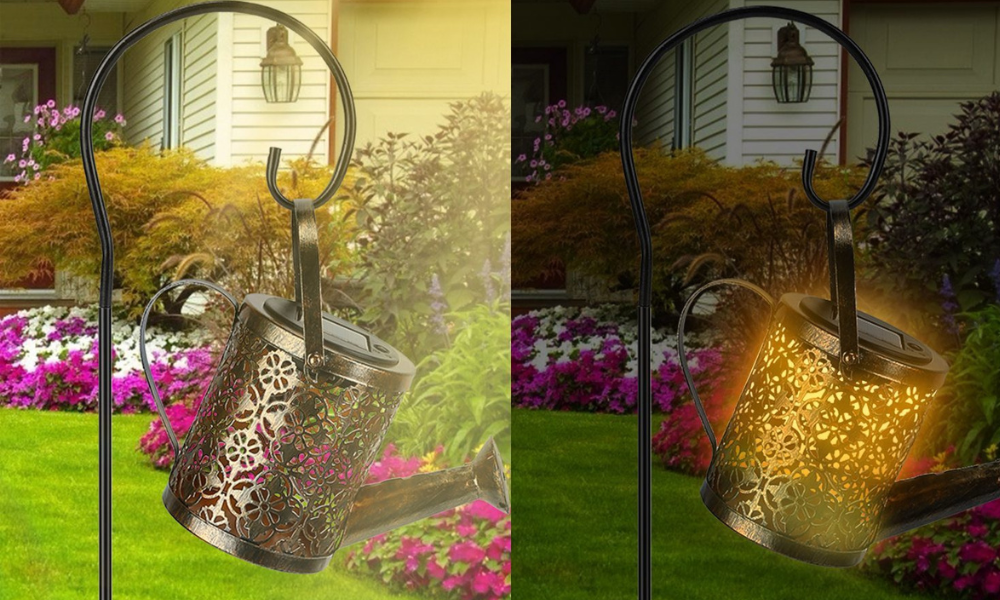 This captivating The Enchanted Watering Can transforms your outdoor place into an enchanting wonderland. This extraordinary garden accent combines the charm of a vintage watering can with the mesmerizing beauty of cascading lights, creating an ethereal, one-of-a-kind ambiance.
5. Water Fountain with Lights: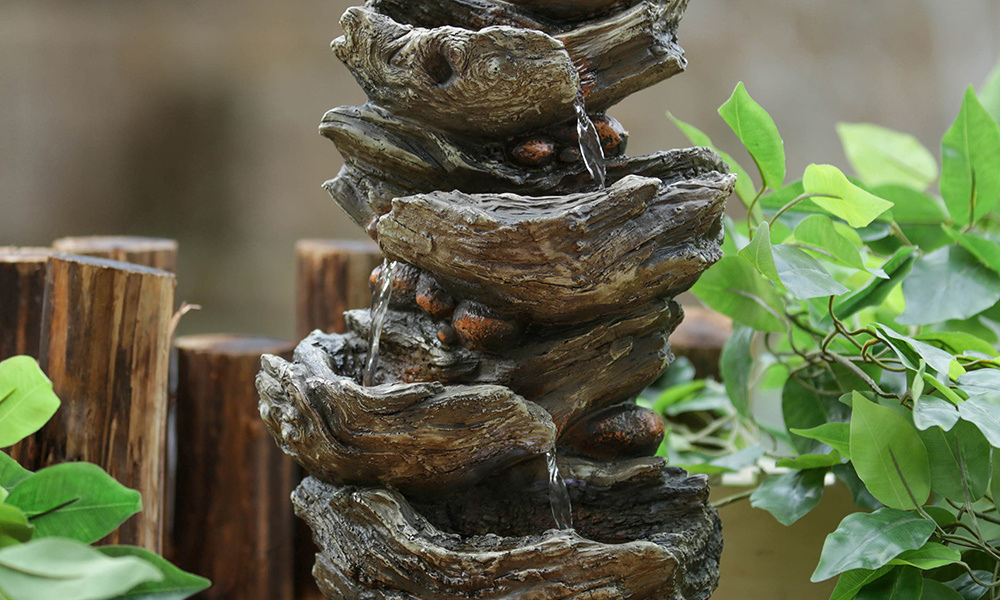 This Waterfall Fountain – is the perfect blend of nature-inspired design and enchanting illumination that instantly elevates your indoor or outdoor space. The Water Fountain with Lights exquisite, cascading design allows for a mesmerizing water flow, creating a serene atmosphere in any corner of your home, office, garage, or patio.
6. Bird Feeder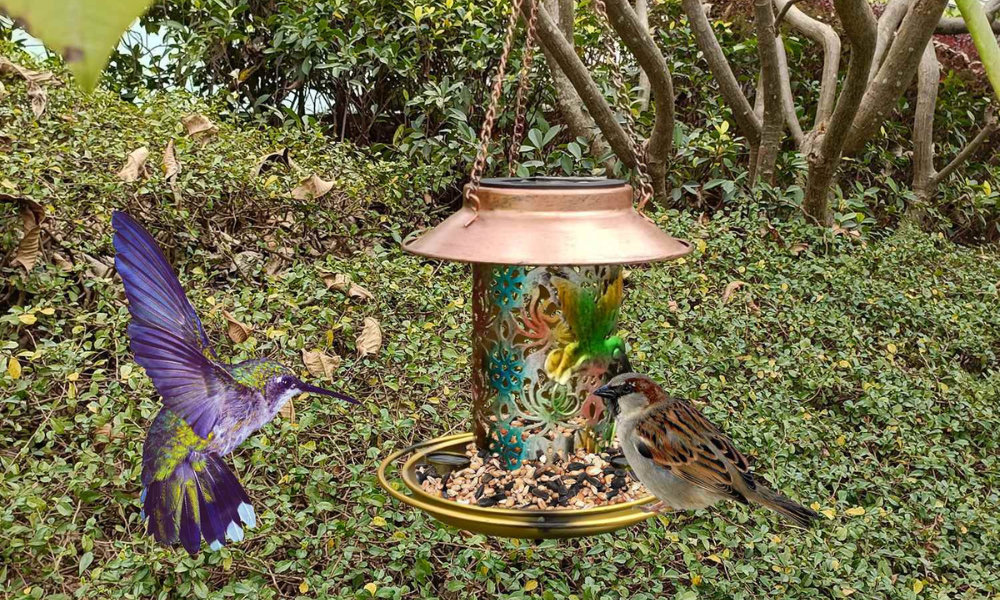 Our charming Solar Bird Feeder is an eco-friendly way to welcome birds to visit. Bird Feeders with Solar Light will feed birds and enchant your garden, lawn, deck or patio.
Our Solar Bird Feeder enhances your outside experience and gives birds a peaceful home. The solar-powered illumination creates a lovely atmosphere, attracting birds to feed and play.
7. Blue Swing Seats with Pillows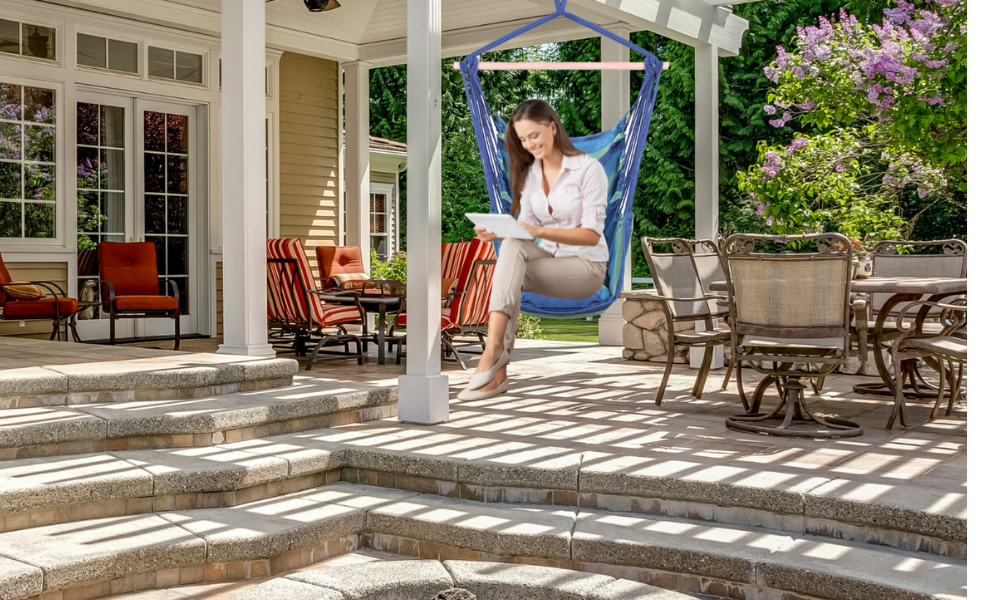 This Rope Hanging Chair is in a beautiful shade of blue - the perfect addition to your outdoor relaxation space! This stylish and comfortable Blue Swing Seats with Pillows is designed with your ultimate comfort in mind. Whether you're reading a book, sipping a drink, or simply enjoying the view, a hanging chair like this can provide a unique and enjoyable experience you won't soon forget.
Our Best Garden Storage Solutions
1. Gardening Tool Shed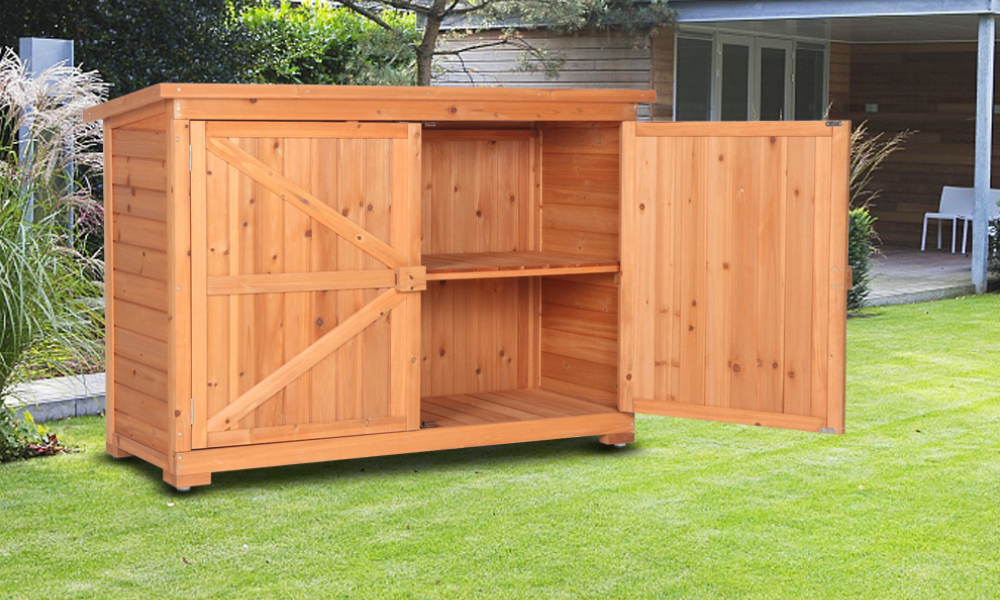 This Gardening Tool Shed is made of wood. This will keep your gardening tools and equipment organized and protected. Our Wooden Tools Shed is built to last and withstand the elements ensuring your tools and accessories stay safe and dry. It's perfect for organizing tools, pots, soil enhancers, and other gardening items.
2. Gardener's Tool Shed, Garden Shed with Lock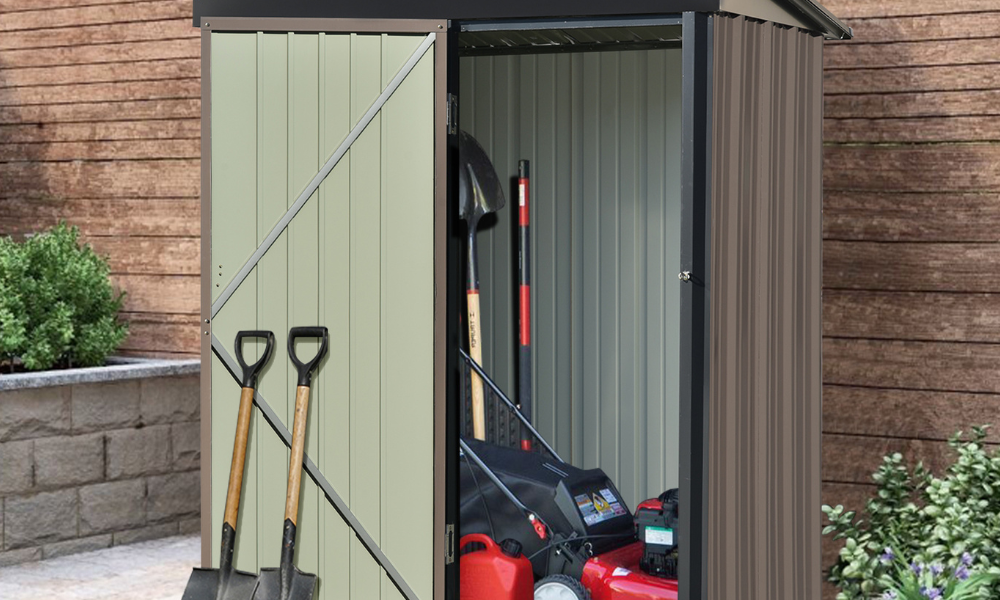 This beautiful, durable, secure, and space-saving Gardener's Tool Shed meets all your gardening needs. This Garden Shed with Lock is perfect for storing everything for your backyard, lawn, or garden.
The solid metal construction protects your tools and equipment from the weather and enhances your outside environment. The Gardener's Tool Shed's lockable door provides peace of mind that your expensive gardening tools are safe. Unlike small outdoor storage shed this can store even your largest tools.
3. 130 Gallon Outdoor Storage Container with Lockable Lid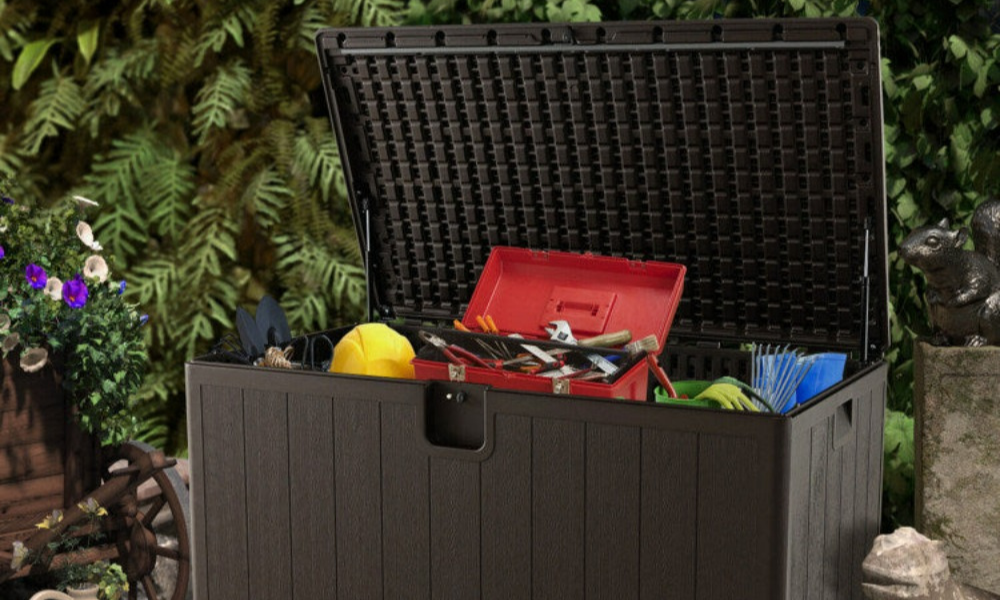 This 130-gallon patio furniture and deck box is an ideal outdoor storage solution. It can store outdoor cushions, toys, garden tools, pool accessories and sports equipment, among other things. The lockable lid ensures extra security.
4. 110 Gallon Outdoor Storage Box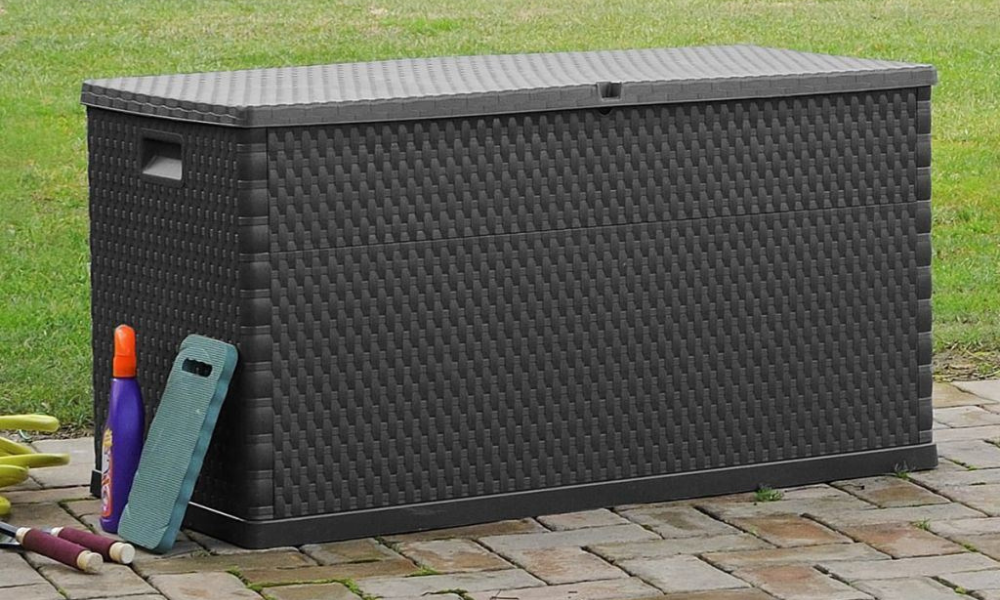 This elegant and spacious storage chest is designed to keep your outdoor area looking tidy and organized, allowing you to enjoy a serene and clutter-free environment.
These are some popular brands and selections of the best products in our garden store.
Importance of Garden Decor and Outdoor Storage
Here are some key reasons why decoration and outdoor storage options are important: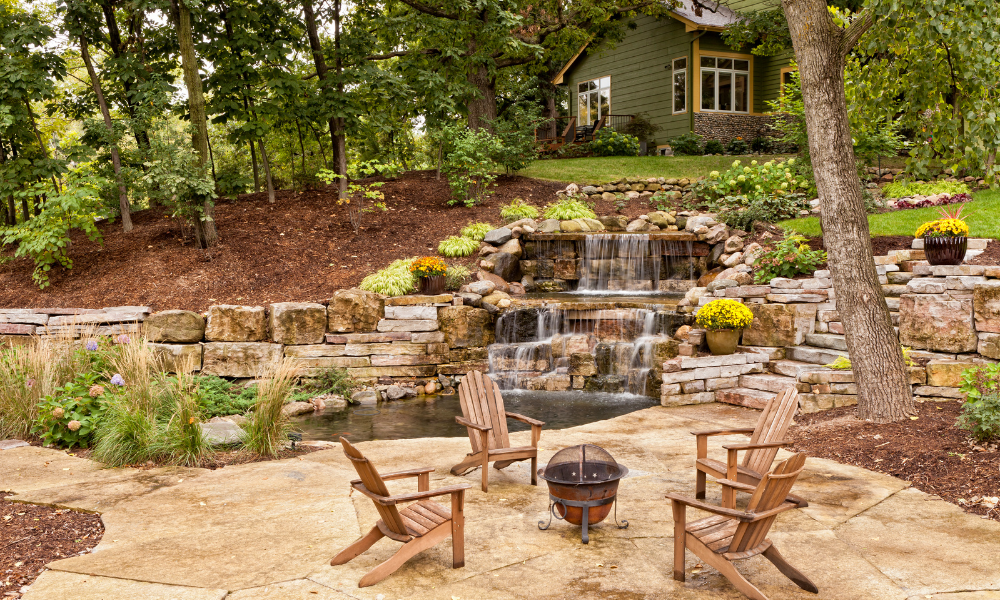 Aesthetics: Garden ornaments beautify your yard and express your style. Yard ornaments, sculptures, and water features can make a boring yard lovely.

Functionality: Outdoor storage shed or boxes keep your outdoor spaces tidy and efficient. Sheds, storage benches, and cupboards manage gardening tools, equipment, and supplies.

Comfort and relaxation: Outdoor seats, hammocks, and gazebos may create relaxing and communal settings. These aspects make your outdoor haven an inviting place for anyone who enjoys the outdoors.

Creating focal points: Outdoor design can add depth and character by creating unique focal points. Statues, fountains, and giant plants create aesthetic interest and balance.

Enhancing the ambiance: Your garden's decor can establish the mood. Lanterns, string lights, and solar-powered lights may make evenings cozy.

Encouraging wildlife: Bird baths, feeders, and houses bring birds and other wildlife to your yard. This gives your yard life and improves the environment.

Personalization: Outdoor storage or ornaments let you show your style. Select distinctive decor and outdoor storage to make your yard reflect your flair.

Increases property value: A beautiful yard can boost your home's value. As an extra living space, appealing outside spaces entice buyers.
Finally, garden design and storage are critical in making outdoor areas into individual havens that offer a variety of leisure, entertainment, and a chance to reconnect with nature.
We encourage you to unleash your creativity and make your gardens an extension of your style. Make your outside space a thriving oasis explicitly designed for you. Take the opportunity to create your dream haven and take your outdoor living experience to new heights.
Visit Hardy Garden today to see our extensive garden decor and storage solutions collection. Different, sizes and options of popular products can help you change your dull space into a relaxing and beautiful space.