Are you an aspiring green thumb looking to transform your backyard into a verdant oasis? Look no further than Hardy Garden, your all-encompassing resource for gardening essentials. It is a lesser known gardeners shop that is worth a look. Akin to popular gardeners shop such as Gardeners.com, Hardy Garden online store offers diverse product categories and services to suit all your garden needs.
At HardyGarden.com, we are working to supply gardeners like you with the handy products, gardener's supply, knowledge, top tips, and supreme service to create the yard or garden of your dreams. Besides providing gardening resources, we strive to ensure every interaction with us positively surpasses your expectations. We ensure an exceptional customer service experience with easy and clear order processing, fast shipping times, and an effortless return experience.
Discover an Extensive Product Range
A gardener is only as good as their tools, and Hardy Garden offers a comprehensive selection to suit all tasks and budgets. We stock and sell durable, ergonomic trowels, pruners, or larger equipment like wheelbarrows. Whether you're pruning, planting, or potting, Hardy Garden's range of the best garden tools and other garden supplies will help you do the job precisely and easily. We also offer high-quality soil enhancers.
Our Garden Catalogs
Our garden store is updated with high-quality gardener's supplies with new trends in garden tools, planters, plant stands, featured products and more. We offer affordable prices ranging from $15- $300 for great and dependable garden supplies.
1. Garden Tools and equipment.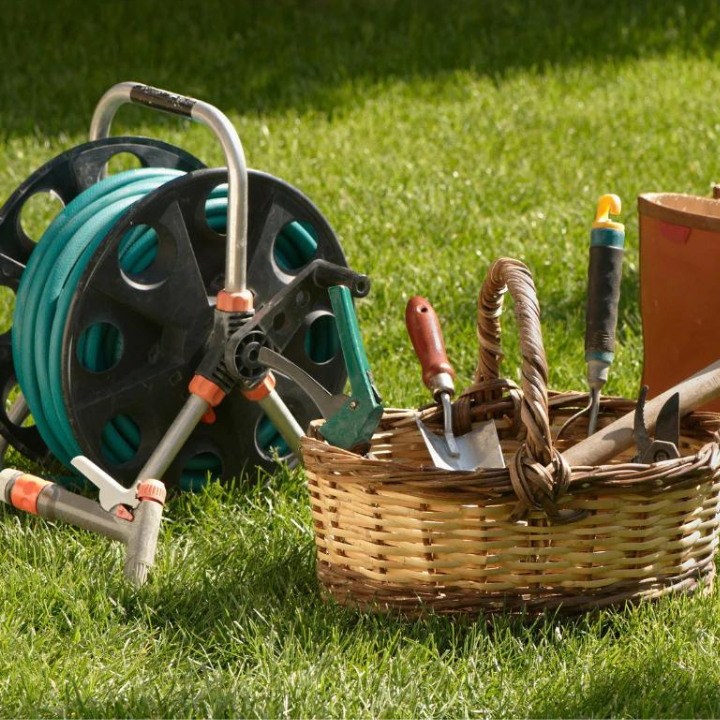 Hardy Garden is pleased to provide one of the industry's finest gardening tools and supplies selections. Since there is such a wide range of gardening chores, we have compiled a comprehensive collection of high-quality garden tools that serve the purposes of both novice and seasoned gardeners alike. We have several options of necessary equipment for any gardening task, whether digging, planting, pruning, or watering.
Discover our gardener's shop collection of tools and equipment for all your DIY and professional needs. Our garden tools and equipment; for sale include hand tools, garden leaf rakes, tool sets, elderly garden kneeler etc. You can take your gardening to the next level with the help of our quality tools that are built to last and are comfortable to use. 
2. Kits & Growing Aids
Kits and growing aids, such as seed starter kits, trellis, grow lights, and hydroponic systems, are created to make it easier to care for plants. They are intended to give plants optimal growing circumstances, increasing their chances of success and making the gardener's job easier. These kits are about to change your garden, from decreasing guesswork to supporting healthy growth.
We believe healthy soil is the foundation for a thriving garden at Hardy Garden. That is why we are happy to provide high-quality soil enhancers and fertilizers to nourish and flourish your plants. Hardy Gardens Own Natures Perfect Organic Soil Enhancer is your partner in developing rich and full vegetables in healthy soil. Suitable for organic gardening and sustainable methods for growing your own food and vegetables.
Our comprehensive collection includes everything you need to achieve precision, efficiency, and convenience in watering tasks. This includes gardeners hose, hose reels, rain barrels, drip irrigation, soaker hose and more.
5. Garden Decor and Furniture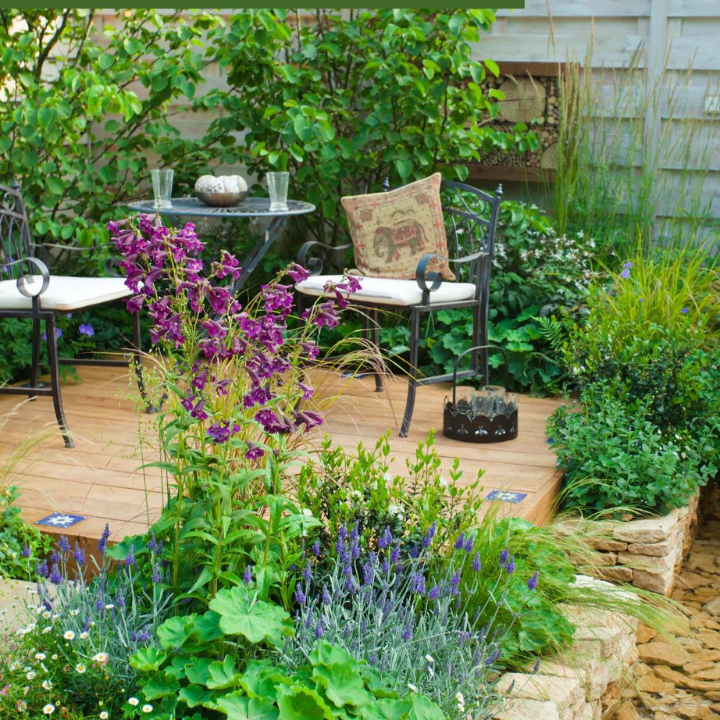 We at Hardy Garden believe that a garden is more than just a place to raise plants. It's an extension of your living area, where nature and decor unite to create a peaceful sanctuary. We are happy to provide one of the most beautiful and useful outdoor decor and furniture on sale in the market.
Our furniture combines usefulness and design with anything from rustic benches to modern patio sets. Explore and order our Garden Decor & Furniture selection, and get ready to set out to take your garden aesthetics to new heights with Hardy Garden. Our decor collection includes, Enchanted Garden Watering Can, drunk gnomes, solar lights etc.
6. Outdoor Storage and Organizers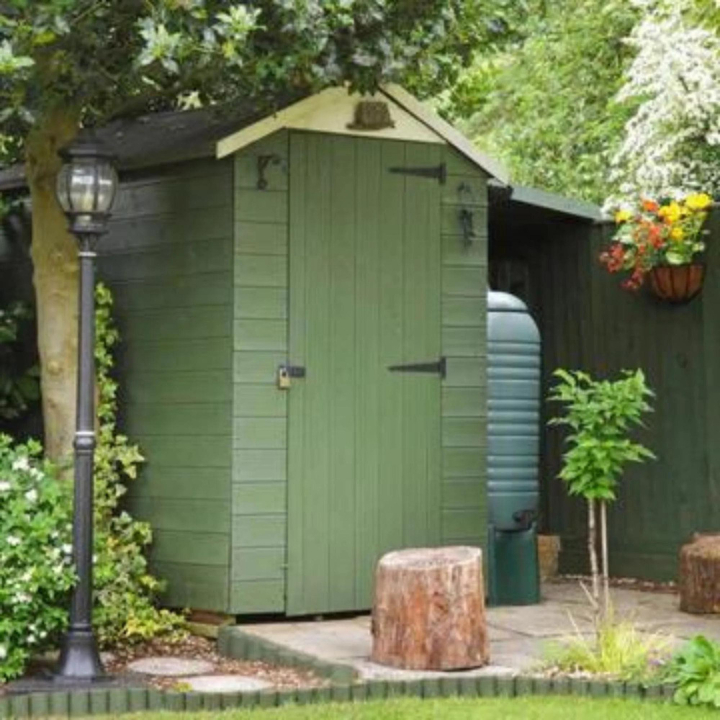 Now that a tidy garden is flourishing, we understand the importance of easy access to your gardening equipment, so we've compiled a comprehensive selection of outdoor sheds and other storage solutions. Our assortment includes enormous gardens for storing heavy machinery and smaller decorative storage boxes for seeds and gardening items.
Our weather-resistant organizers offer exceptional endurance, protecting your belongings from the elements for decades. You can make your gardening environment more functional using the outdoor storage and organizers you choose from Hardy Garden.
8. Gardening Clothing
This collection includes gardening clothing such as gardening gloves, garden hat with netting, garden boots, and shoes. Our gardener's clothes will protect you while tending your garden. It is important to protect you against UV rays, insect bites, and more.
7. Planters, Plant Stands, and Pots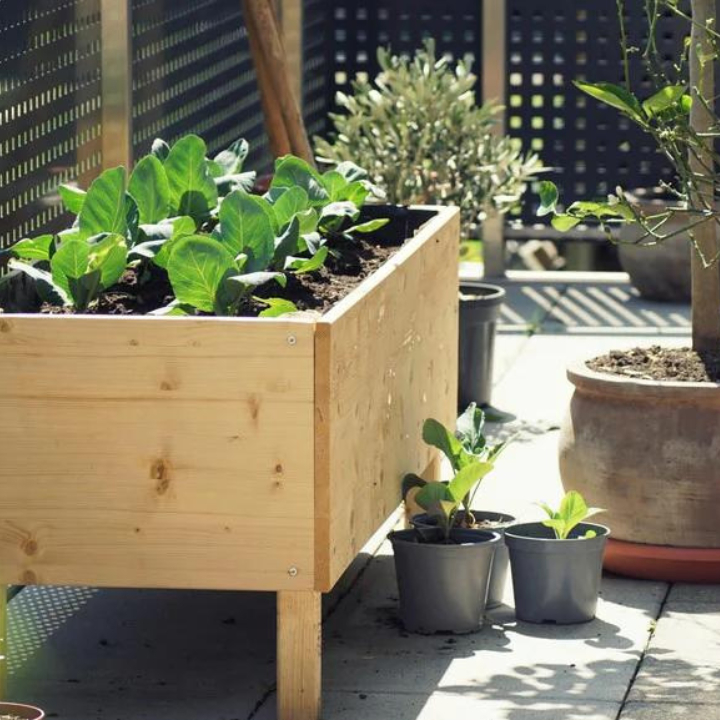 We here at Hardy Garden think that a garden's aesthetic value comes not just from the plants you cultivate but also from the way in which you display them. That's why our stock of planters and containers is something to be proud of. We have a stock of various modern plant stands that may be used as a visual accent in your home while providing enough space for your plants. They suit the preferences of any gardener and the specific demands of your vegetables, flowers, and herbs.
Exclusive Online Store Offers and Loyalty Programs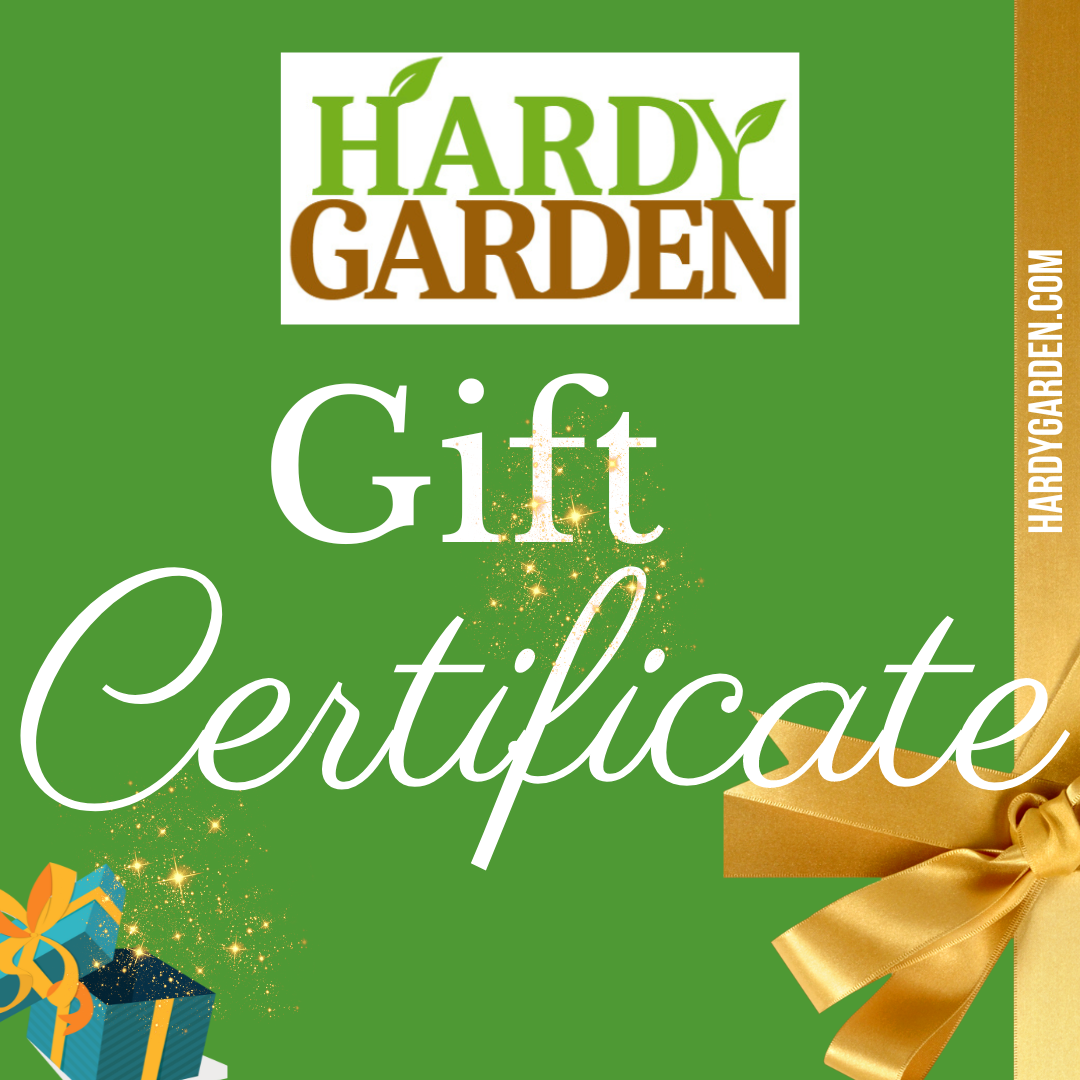 Hardy Garden's clear focus on its customers is only one of the many ways in which makes it stands out as a gardening resource. Therefore, we work hard to ensure they get a good deal.
We provide a special loyalty program set up for our most loyal customers. Our members receive many of the same perks as users of the Gardeners' Market and similar sites do. They are the first to know about new releases, special sales, and other free offers. Customers can also save with every purchase.
Hardy Garden's sales and discounts are always on schedule every season. We ensure our customers can find what they need, when needed, at affordable prices and free shipping on most products. These sales occur frequently, so setting a budget for upcoming seasons is possible.
Learn from Expert Resources
Hardy Garden isn't just a product store—it's a hub of gardening knowledge and inspiration. Like Gardeners.com we're committed to educating our customers and providing them with the knowledge they need to succeed. From beginner-friendly guides to advanced techniques, our blog and resource center are teeming with helpful articles and how-to videos.
Moreover, we have our comment section open to the public. Everyone is open to sharing their insights, tips, suggestions, or any comments related to gardening or gardener's supply. With Hardy Garden, you're purchasing products and joining a community of gardening enthusiasts.
Enjoy Exceptional Customer Service
Customer satisfaction is our top priority at Hardy Garden. We're always available to answer your queries, assist with product selection, and provide after-sales support. We pride ourselves on our friendly, efficient service and aim to make every customer's seamless experience enjoyable.
Sustainable Gardening Practices
Embracing sustainable practices is vital in today's gardening world. Like our peers, Hardy Garden supports sustainable and organic gardening. We offer eco-friendly products, promote organic farming methods, and continuously work towards reducing our carbon footprint.
Conclusion
In conclusion, having a one-stop store like Hardy Garden by your side can make all the difference whether you're an experienced gardener or just starting your garden. It's not just about the affordable price and ease of getting everything you need for your own garden but also about the high-quality products, extensive resources, and encouraging atmosphere.
Everything you need to create the garden of your dreams is right here at your disposal. Visit Hardy Garden and discover high-quality gardener's supplies for your nurturing needs. Add these quality garden tools to your cart and prepare to take your gardening to the next level. Remember to share it with your friends or family to take advantage of our loyalty program.
Join us at Hardy Garden, explore our store and featured products take advantage of our exciting offers, and be part of our thriving community. Unleash your green thumb potential today with Hardy Garden. Add us to your favorite list of gardeners shop to see what we can offer you. Let our love for nature create greener, healthier, and more beautiful spaces one garden at a time. Happy gardening!
Let's Grow Together!